Welcome to the Chronicles of Molly Reins casting page – thank you for visiting!
We are currently conducting a talent search for individuals to appear in a photographic screenplay that began production in early 2022. We are looking for people of all ages and appearances, and no prior acting or modeling experience is required.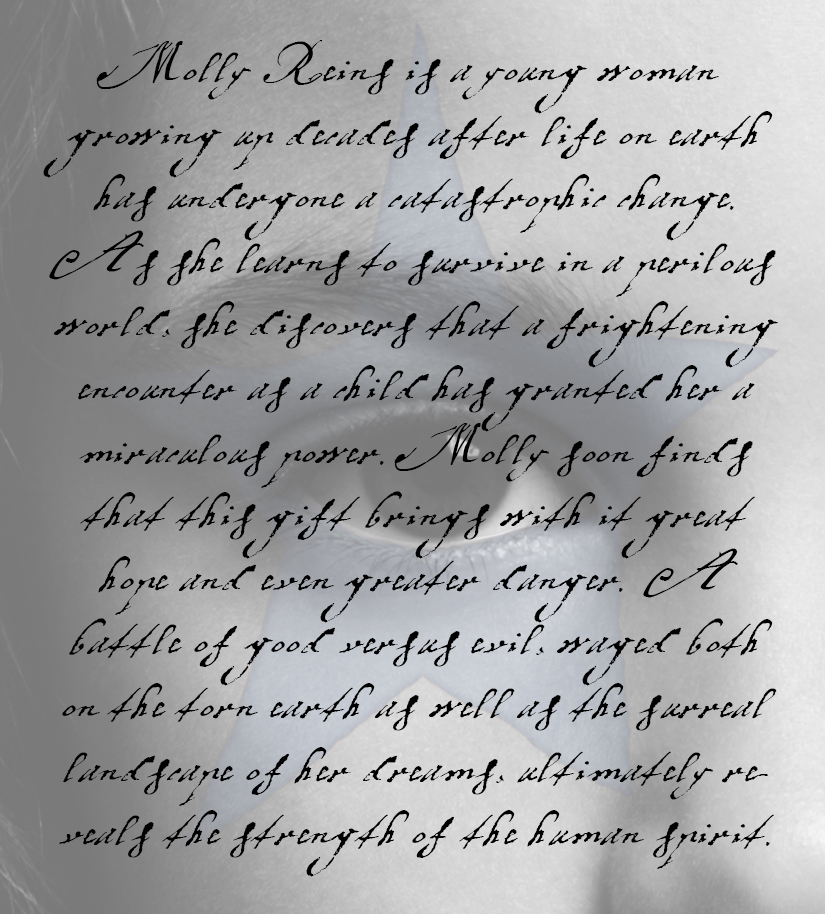 "The Chronicles of Molly Reins" is a small-budget original screenplay in the science fantasy/ post-apocalyptic genre. The story will be released in a unique photographic format with shoots primarily in the form of still photos (with subsequent professional voice-overs), therefore there are no lines or scripts to memorize! Production will occur over several years, and the story will be released in installments and unfold over time. In some cases, the same roles (such as the lead role of Molly Reins) will be played by different individuals at different times given the long-term nature of the production. There are both compensated and volunteer roles, and for select roles travel expenses may be reimbursed. Shoots will take place in Florida and other U.S. locations. Beginning in 2022, there will generally be two or three shoots per year, lasting from one to three days each.
Decades after the "year of loss," the sunset of modern civilization, small pockets of humanity struggle to survive. Fear, sickness, superstition, and death. In a remote cabin, a girl is born… Foretelling the End Times and a battle of good versus evil waged on both the torn earth as well as the surreal landscape of her dreams.
Some of the roles we are currently casting include (this will be continuously updated):
Age
Appearance
Location
Molly Reins / Female Lead
(Will fill role every year, age will vary)
10-25
Long brown/dark hair, athletic or average build
Any
Male / Uncle
24-34
Brown/dark hair at least shoulder length, beard, physically fit
FL
Male / Bad Dudes (Multiple)
25-55
Longer hair or completely bald, beard
FL
Female / Mother of Baby
22-40
Long hair, average or thin build
FL
Male & Female / Couple
18-35
Male some length to hair and have beard; Female at least moderately long hair
FL
Male
6-10
Grown out hair preferred, average or thin build
FL
Female (Recurring role, age will vary)
9-18
Long blonde or light brown hair, athletic or average build (dance or gymnastic ability a plus)
FL
Male
35-55
African American, longer hair and beard
FL
Male / Fully costumed - only eyes show (Multiple)
18-45
Athletic or muscular build, 5'10"+
FL
Male
25-40
Dark longer hair, fair skinned, thin build, tall and able to wear contacts
Any (FL pref)
Female
30-60
Vision-impaired role
Any (FL pref)
Female (Recurring role, age will vary)
12-25
Long blonde or light brown hair, athletic build (tall and equestrian ability a plus)
Any
Male/Female (Multiple)
All
Character Roles and Extras: All ages and appearances (apply with friends or family!)
FL
Note: We are NOT a modeling agency, and are not selling anything to applicants. There are never any fees associated with our Casting Applications.
Please complete the Casting Application below to apply (our Privacy Policy).
• You must be 13 years old or older to submit an application. Applications for those 12 years old and younger must be completed and submitted by a parent or guardian with required contact information provided.
• If you are 13 – 17 years old, you may submit an application, but you must identify a parent or adult guardian. If you are selected for a role, the identified parent/guardian will be contacted first (please make sure that contact information is accurate!).
• Applications will be kept on file for up to 2 years.
MOLLY REINS CASTING APPLICATION
Contact: MollyReinsCasting@gmail.com