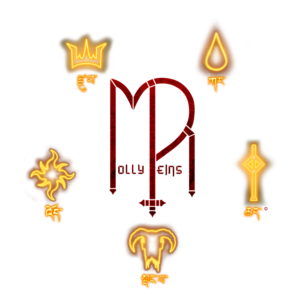 September 1, 2023: Casting Notices for Part 3 (shoots scheduled for January – April 2024) will post later this month!
May 7, 2023: Six days of shooting over the past few months, and last week we wrapped Part 2! Thank you to the many wonderful and talented people who made this not only possible, but a great success: Elyse, Nik, Monica, Kayla, Kortney, Heather (& Benjamin!), Matteo, Ian, Tim, LJ, Chas, Sofia, Cole, Stephanie, Rex, Peggy, Stacia and so many others. Also thank you again to our repeat host Big Oaks Ranch. I am also extremely happy to announce that Elyse will reprise her role as 'Molly' in Part 3! Therefore that role will not be re-cast as previously anticipated.
December 4, 2022: Casting for Part 2 is complete. A sincere thank you for the fantastic response, and all of the talented applicants and positive feedback! Role finalists will be contacted through email or Backstage messaging before the end of December. Though Part 2 casting is closed, applications may always be submitted through the Casting page linked below. Part 3 casting notices will be posted next summer. Thank you again!
August 18, 2022: Casting for Part 2 is now open! Part 2 will be comprised of two or three separate shoots between February – April 2023 in the Orlando, Florida area. As usual, applications may be submitted through www.Backstage.com or www.CastingCallsOrlando.com or on the Casting page linked below. Additional contact information is also on the Casting page. Thank you for visiting!
May 5, 2022: Congratulations to the Cast and Crew on an amazing Part 1 shoot last week – great weather, great character portrayals, great time! Really appreciated the wonderful chemistry and camaraderie. And our young lead, Ellie, … amazing!! Also special thanks to our very supportive host, Big Oaks Ranch.